Fast Shipping

Fast shipping within the entire United States

Custom to You

Carefully crafted to tell your story the right way.

Premium Materials

Made with Premium Materials & carefully finished to the highest standards.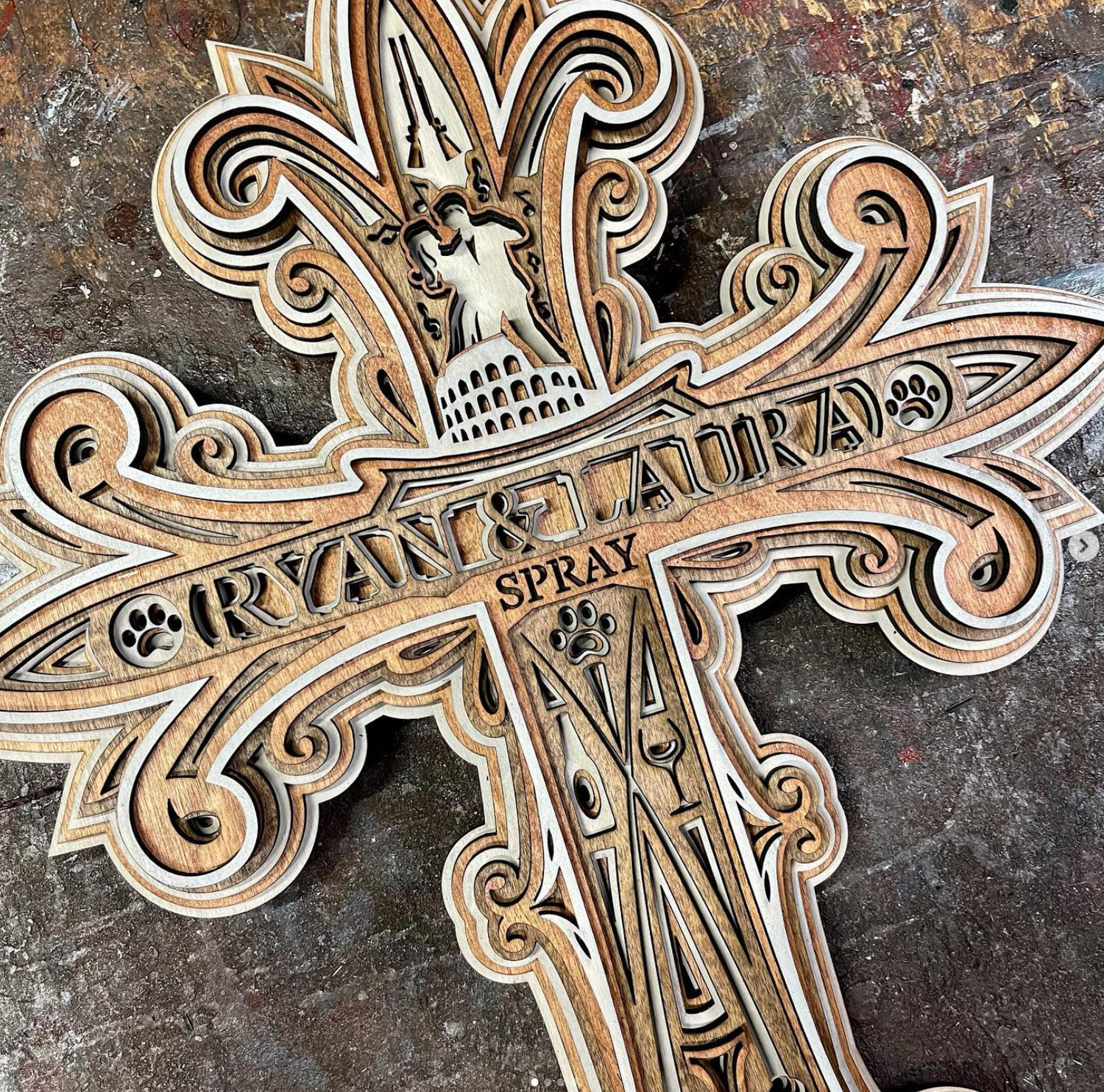 We tell custom stories through Wall Art
Are you Looking for a unique peace of art made just for you or someone you know. You dream it, we can make it! To order our custom cross click the contact us tab. We will set a time to talk with you about your project to get all the details right. They sell for $300.00 with all the details that are important to you and your family.
Shop Now